Types of Stars
To go further we need to understand the various types of stars out there. And not all that we call stars are really stars!
Main Sequence
Dwarfs
Red Dwarfs
White Dwarfs
Brown Dwarfs
Black Dwarfs
Most astronomers ignore these but it's in the specification so we better do what it says.
Giant Types
Giants
Sub Giants
Super Giants & Hyper Giants
Other Stars
Protostar
Neutron Star
Black Hole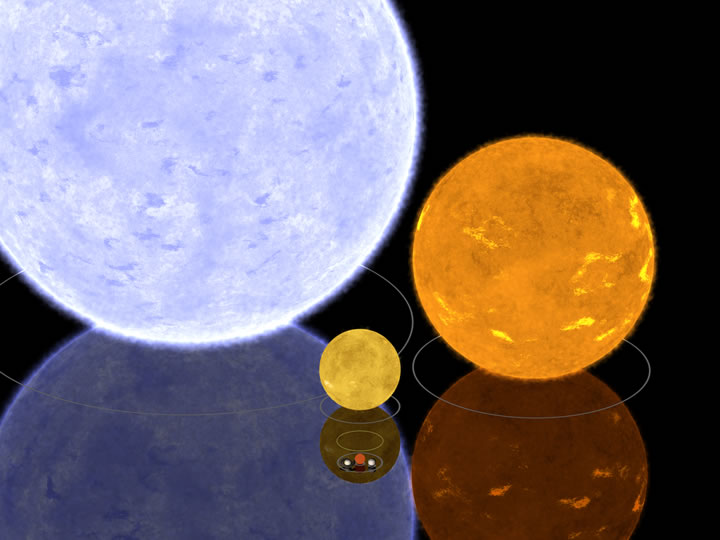 Video - Size Comparison
Questions
Describe how scientists can use heliocentric parallax to establish the distance to nearby stars.
Draw a diagram to explain heliocentric parallax.
Distances
We will look at three ways to determine distances to stars:
Heliocentric Parallax
Cepheid Variables
Using the HR Diagram